OSD Digital Agency are a team of digital professionals who have been in the web design, web development and digital marketing industry since 2000.
Victor Leonard - Managing Director
Victor has over 23 years experience in Internet development specialising in the analysis, design and development of client applications for the Internet or Intranet with a web based, user friendly front-end, that can be connected to more powerful informational back-end systems.
Victor MIAP - is a Member of the Institute of Analysts and Programmers and embraces the internet as part of life for its freedom, interconnectivity and mobility of both information and systems and constantly strives for a better user experience, integrating systems and mobile technology.
Previous projects include developing a fully functional online application for a US firm specialising in Internet communications solutions for the medical industry, also researching electronic commerce projects including shopping carts, commerce servers, card authorisation networks, third party system integrations etc.
Before joining OSD, Victor worked for LAKE Communications on Integrated Voice & Data Solutions (developing and programming embedded systems for PABXs and Routers) for SME's.
Catriona Walsh - Director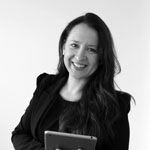 Catriona has been involved in the digital world since the mid 1990's as a student she worked in Ireland's first Internet café bar in Temple Bar in Dublin. Catriona started her career in recreation and leisure management and after working several years in the industry decided to change direction and pursue another passion the Internet.
She set up her own business, OSD Digital Agency (OmniScience Design Ltd.) in 2000 after spending a number of years as Business development Manager with Irish Internet Ltd. Catriona has lectured part time in Sligo IT and Dublin Business School as well as providing her own training on behalf of OSD to Fáilte Ireland, VEC's nationwide, FAS, Coillte, Local Enterprise Boards (County Enterprise Boards), LEADER, AA Ireland, Courts.ie to name a few.
She has written several published articles locally for the Sligo Weekender, Sligo Business Magazine and nationally for Fáilte Ireland, Young entrepreneurs Livewire magazine, Sunday Business Post, Irish Independent, Sunday Independent and the Irish Times IT supplement.
Catriona's entrepreneurial side is born out of a family business background in tourism industry; she is still actively involved in marketing and developing the business.
Determined and with a vision of providing our clients with the information to succeed online. Catriona's background is in marketing, eMarketing, business planning & development and sales. She has acquired significant experience in business management, market research, market planning, design development, business & project planning and web design & development.
Marie Harkin - Creative Director
Marie has been working in the IT industry for over 20 years. Marie completed her qualifications in Computing from the Institute of Technology and FÁS Sligo. As well as continually updating her skill base, she has a number of programme/skill specific online courses completed in design, branding, web design, SEO Search Engine Optimisation, eMarketing, etc.
She specialises in design & branding consultation, graphic manipulation, web design (including layout, visual appearance and usability), eMarketing consultation, SEO search engine optimisation implementation, and coding implementation for websites. Her previous work experience has included a post as web designer for WWW Communications Ltd Sligo and with LAKE Communications International as a Web Developer.
Eirin Tansey -  Marketing Executive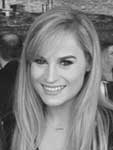 Éirin re-joined the OSD team in March 2019, as a Marketing Executive. She is a results driven, self-motivated and resourceful professional who works with Catriona and the OSD Team to get a full understanding of all clients and their projects in relation to Marketing, Online Advertising including Google Ads and Facebook Ads, Social Media, Brand Awareness and more.
Éirin spent the past few years in London working for other international companies honing her skills and has brought back a wealth of experience!!
Richard Clark-Elliott - Web Developer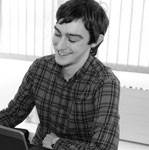 Richard joined the OSD in 2014 after graduating with a Degree in Software Development from the Institute of Technology Sligo. His role in the company as a Junior Web Developer is to research the projects requirements and to commence development on the project, incorporating the requirements and design into it.
Richard brings to the OSD development team his strong experience working with PHP, CSS, HTML, WordPress and various other technologies and frameworks along with an excellent attention to detail and problem solving capabilities. He persists with development and content management system customization to facilitate the client's needs and to ensure a smooth experience for both the client and the websites user. Richard is continuously looking for new opportunities to update his skill set and to further his knowledge of new technologies.
Amy O'Gorman - Client Services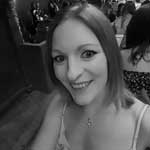 Amy started working with OSD in 2018. In her role of Client Services, Administration & Bookkeeping Amy ensures that communication objectives are met and customer expectations are exceeded.
Amy is responsible for scheduling and coordinating workshops as well as business correspondence, sales relationships and servicing and project management assistance. She is performing multifaceted general office support, all day-to-day operation matters as well as research and the identification of key data sources, analysis reports and assistance in creating procedures.
OSD Digital Agency are a team of inspired, dedicated, hardworking, and talented individuals.