OSD Email Services, Advice & Information Update
OSD Email Services, Advice & Information Update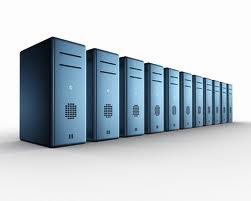 The Digital World is constantly changing and here at OSD we strive to keep our clients up to date with the latest developments to suit your business needs.
Email communication has become an integral part of how businesses communicate. It is vital in today's world. But have you considered how important email is to your business? What type of email solution best suits your business needs?
From Email Hosting, Email Protection and Email Service Providers we have outlined some of the best options available for your business.
How Important are your emails?
Is your business email mission critical?
Do you heavily depend on your email?
Do you afford it the priority it needs?
Email Hosting Options
Shared Email Hosting
A shared hosting service where many websites/domains reside on one server connected to the Internet. This is generally the most economical option for hosting.
However it can be insufficient for Web sites with high traffic, specific requirements or mission critical needs. These sites are best served via a dedicated Web server; physical or cloud based.
A website & email accounts are placed on the same server as many other sites, ranging from a few to hundreds or thousands. Typically, all domains may share a common pool of server resources, such as RAM and the CPU and each account has its own limits to avoid any issues with other accounts on the same server. The features available with this type of service can be quite basic.
Almost all applications intended to be on a standard web server work fine with a shared web hosting service. But on the other hand, shared hosting is cheaper than other types of hosting such as dedicated server hosting.
Shared hosting serves pages for multiple Web sites, each having its own domain name, from a single Web server. Although shared hosting is a less expensive way for businesses to create a Web presence, it is usually not sufficient for Web sites with high traffic, specific requirements or mission critical needs. These sites are best served via need a dedicated Web server; physical or cloud based.
Cloud / Dedicated Email Hosting
Is a new type of hosting platform for websites and email mailboxes that allows customers powerful, scalable and reliable hosting based on clustered load-balanced servers and utility billing. A cloud hosted website may be more reliable than alternatives since other computers in the cloud can compensate when a single piece of hardware goes down.
Protect your Business Email
Email / MX Backup
Protect your business email!
Gives your mail system the backup it needs those times when it's unavailable. In case your mail system is down, the MX Backup spool your emails and deliver them to your primary email system once it is available again.
What happens if somebody sends you an email and your mail system is offline? Normally it bounces back to the sender with a Message Delivery Failure, which is a concern for everyone involved.
With MX Backup service your email is queued on our servers and is delivered as soon as your mail system is back online – you wont lose any important email.P
Package features
24×7 mailbox protection
Queues mail for 7 days
Delivers mail automatically
Protect your business email
Never lose email if your mail server fails
No hardware or software to install
No capital outlay
SPAM/Virus Filter
A dedicated spam/virus filter where the spam filter resides on its own server rather than a packaged add-on.
This can include two antivirus products, Kaspersky and Clam AV. It can identify and block phishing mail, mail from Botnets, graphic based spam, malicious URLs and implement a host of other security measures to ensure your email gets the best protection available on the market.
Package features
Automated updates & backup
An intuitive web based GUI
Advanced Reporting & easy-to-navigate
Real-time reports of all emails
End user quarantine report
Why do I need it?
Over 99.9% spam blocked
False Positive Rate < 0.03%
Double Antivirus Engines
Dedicated Email Service Providers
OSD can suggest two solutions for email service providers that can be utilised for business mission critical email. This can either replace or integrate with your existing email service or in-house exchange server.
Either of the services below can be used for strengthening your mail solution:
Microsoft Exchange Online
Gmail
Exchange Online
Exchange Online is available as a standalone service or you can get it as part of an Office 365 plan that includes Office and more.

Features include:
Large mailboxes: Each user gets 25 GB of mailbox storage and can send messages up to 25 MB in size.
Outlook support: Users can connect supported copies of Outlook to Exchange Online, so they can use the rich client application they already know.
Web-based access: For web-client access, Outlook Web App provides a premium browser-based experience that matches the look and feel of the full Outlook client.
Mobility: Mobile access is available from all phones that can receive email, including Windows Phone, iPhone, Android, and Blackberry devices.
Shared calendar and contacts: Users can compare calendars to schedule meetings and can access collaboration features, including shared calendars, groups, the global address list, external contacts, tasks, conference rooms, and delegation capabilities.
Apps for Outlook: Users can spend less time switching between apps with an extension model that allows third-party web applications easy plug-in access for both Outlook and Outlook Web App.
Gmail
Google's Gmail system can be utilized to strengthen your email solution and can provide access across multiple devices in the office or on the road.
Gmail anywhere: Gmail is always available wherever you are, from any device – desktop, laptop, phone or tablet
Lots of free storage: With 15GB of free storage across Gmail, Google Drive and Google+ Photos, you won't need to delete emails to save space.
Search: With the power of Google Search right in your inbox, it's easy to find what you're looking for.
Accounts: Connect multiple accounts and download from those accounts into the Gmail account, making all email available to you via desktop, mobile, tablet, etc.
Other: Filters, Groups, Labels and more.
For further information on any of the services mentioned above or if you would like to contact us about OSD Hosting and Domain services please call 071 9170024
The post OSD Email Services, Advice & Information Update appeared first on OSD Digital Agency Ireland.
OSD Email Services, Advice & Information Update
Source: OSD Digital Marketing
You can share this story by using your social accounts: