New Responsive Website for Extreme North Adventure
New Responsive Website for Extreme North Adventure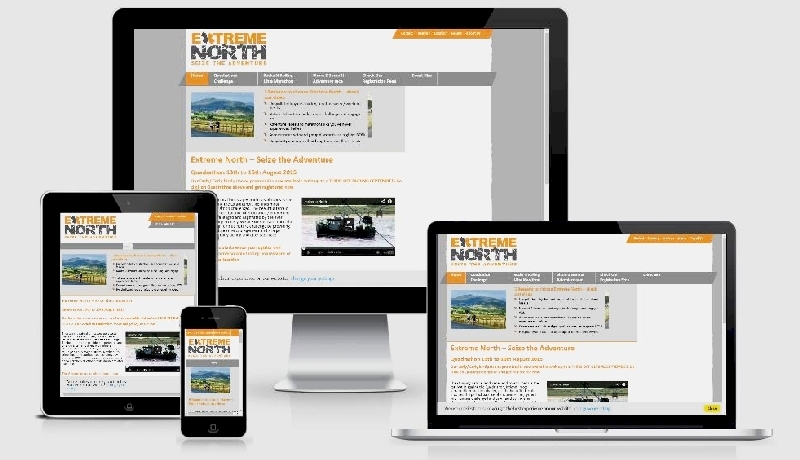 Extreme North Donegal is an exciting Adventure Sports Company located in Moville in the Inishowen Peninsula, Co. Donegal, Ireland. They aim to take the Humdrum out of long distance runs and cycles by transforming routines into true adventure. With the event support, encouragement, scenery and spirit, competitors will achieve goals that they never thought possible as they personally take it to the limits.
The Challenge
OSD Digital Solutions Ireland were contacted to redesign Extreme North Donegal, so they would also be able to update content, add more pages, manage their SEO, add images and integrate with their racing events booking engine.
The Solution
OSD redesigned their website with a responsive website design, so their website changes its appearance and layout to fit any screen or device size, whether it's a desktop computer, tablet or smart phone. Website visitors can also quickly view details on upcoming challenges – such as the routes, race details, competitor information, register for an event, and much more.
Extreme North Adventure Donegal on a Desktop, Laptop, Tablet and Smart Phone
The post New Responsive Website for Extreme North Adventure appeared first on OSD Digital Agency Ireland.
New Responsive Website for Extreme North Adventure
Source: OSD Digital Marketing
You can share this story by using your social accounts: