Beginners SEO Guidelines
Beginners SEO Guidelines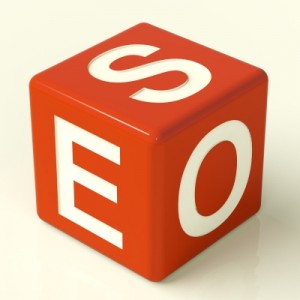 What is SEO?

SEO stands for "search engine optimization".
It is the practice of improving and promoting a website, in order to increase the number of visitors the site receives from search engines.
All major search engines such as Google, Yahoo and Bing have such results, where web pages and other content such as videos or local listings are shown and ranked, based on what the search engine considers most relevant to users.  Although social media and other types of traffic can generate visits to your website, search engines are the primary method of navigation for most Internet users.
Why do I need SEO?
SEO also helps boost rankings so that content will be placed where searchers will more readily find it. With the ever increasing competition on the web businesses need to perform SEO to be visible to visitors and customers online.
How can I improve my SEO?
There are a number of aspects of SEO from the content on a page to how other sites link to your website to simply making sure the structure of your site is easy for search engines to understand
Below we have listed some Tips on how to make your website search engine friendly.
For Images:
File size: Maximum image file size suggestion is 1 MB. To check the file size before you upload, view file properties and resize using image editing software.
Suggested maximum visual size of the image is 800 pixels wide – your software will automatically resize the height.
File name: before you upload your image, please rename. The image file name should have keywords e.g. Web Design Sligo.
JPG: Save to JPG format for images.
WordPress: When uploading via WordPress, your image filename will be automatically changed – it adds hyphens between the words e.g. web-design-sligo.jpg.
Image Title and Alt Text: same text for both as Title is used by Google Chrome and Firefox to display this text, and Internet Explorer uses the Alt Text.
For pages:
Title / page URL: this is the name of the page and should also have good keywords if possible e.g. "web-design-sligo"
Page Title: these are critical to giving users a quick idea of the content for a search result. It's often the piece of information that decides which result to click on, so it's important to use high-quality titles on your pages. To get the most out of your page titles limit them to 70 characters, and use keywords relevant to that page. The title must have keywords the that are on the page content/text. Separated by Pipes e.g. OSD Web Design Sligo, Ireland | Digital Marketing | eCommerce | Training
Page Description: This is a summary description of what's on that specific page, and is a good way to provide a summary of that page's content. Make sure that every page has its own description, and should be kept within 156 characters.
H1 heading: this is the most important heading on your page, and is used by search engines to identify the main topic of a page and should include keywords e.g. Web Design Sligo.
H2, H3, H4 headings: slightly less significant than the H1 heading for search engines, but still important to break up the content on your pages, and should have keywords where possible.
Content: main text on your pages should also have relevant keywords with locations, etc.
Links: Links should be more than 2 words to get the best of the link and to add good keywords / phrases within your page content where relevant.
If you're interested in improving your website SEO, why not contact OSD today for more information?
Image by SEOPlanter under Creative Commons on Flickr
The post Beginners SEO Guidelines appeared first on OSD Digital Agency Ireland.
Beginners SEO Guidelines
Source: OSD Digital Marketing
You can share this story by using your social accounts: