The Wedding Consultant Responsive Website
The Wedding Consultant Responsive Website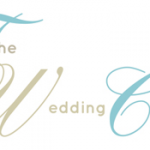 Why not avail
of the excellent
OSD subscriber offer
from
The 
Wedding Consultant
Offer Includes: A Free wedding consultation and free set of unity candles for your wedding for any couple engaging The Wedding Consultant services.
Offer valid: 31st January 2014 (terms and conditions apply)
So if you are planning your big day contact The Wedding Consultant to avail of this great offer!
As one of the leading wedding planners in Ireland, Monica Blain The Wedding Consultant supports and guides you to create your dream wedding day. She will work behind the scenes to ensure every detail of a wedding day is managed seamlessly to achieve a stress free wedding. Monica works with many professional couples, who need support organising their wedding, as well as couples living overseas who wish to have a destination wedding in Ireland.  The Wedding Consultant sets out to not only meet her clients expectations but to exceed them.
The Challenge
OSD Digital Solutions were contacted to design a clean, professional, attractive site with an elegant fresh look.  A key element required in the site was to integrate a slideshow gallery to showcase the clients bank of wedding photography which could be easily updated. A Testimonials section was also another key requirement as well as a possible online  payment solution.
The Solution
A clean responsive website design that is readable on handheld devices such as iPads, smartphones, etc. With images and information that fit and display well on small screens.  Including a large Image Slideshow Gallery which can be optionally added on all internal pages across the site, custom contact forms and an optional online deposit payment solution.  A Blog and an integrated Pinterest profile were added to provide inspiration for visitors.
The Wedding Consultant on a Desktop, Laptop, Tablet and Smart Phone
The post The Wedding Consultant Responsive Website appeared first on OSD Digital Agency Ireland.
The Wedding Consultant Responsive Website
Source: OSD Digital Marketing
You can share this story by using your social accounts: